With everyday clothes and accessories, it is not difficult to combine them together to create a dynamic and stylish sportswear style.
---
Please refer to 4 steps extremely simple suggestions offline to create the great sports style!
Step 1: Map coordination
It is important to create an attractive female sports fashion style that combines a dynamic and elegant outfit. If you only wear sportswear and forget about the rest, you will look like you're going to the gym. And conversely, if you choose only those clothes that have an elegant design or color, no one will realize that you are trying to move towards a strong sporty style. Therefore, the best way is a harmonious combination of the two elements to make you look dynamic but still feminine.
– Sports jackets
The easiest way to create accents for everyday wear is to wear a sports jacket. This shirt is easy to find in famous sportswear brands like Nike, Adidas, or like a letterman jacket. You can match them with shorts, jeans, dresses or skirts to match.
– Elastic pants/jogger pants
Long pants and jogger pants are all suitable for this style. Combined with the hug top crop jacket will make the dress more balanced.
– Sports dress
Just a dress with the name of the basketball team or simply a smooth dress is perfect enough to create this sporty style.
– Sport shoes
In addition, sports shoes are an indispensable accessory in the collection. But if you want more style, you can combine the short, plain T-shirt and letterman jacket and finish the outfit with elegant Oxford shoes to compensate for the strong part of the sportswear.
Step 2: Accessories
There are 3 types of accessories that are the best choices to create women's sports fashion:
– Backpacks are always the perfect option. Not only because they are easy to wear, but they can also hold so many miscellaneous things.
– Suitable baseball caps or baseball also help girls cap and create a dynamic as well as lovely look for girls.
– Sunglasses will make you have a very cool highlight for the wearer.
Step 3: Make hair
One of the advantages of this style is that it does not require a fussy or sexy hairstyle. The simpler the better the hair for ponytail or bun hair. Depending on your preference, you can choose a simple ponytail or a braid to create accents, high or low bun hair is fine.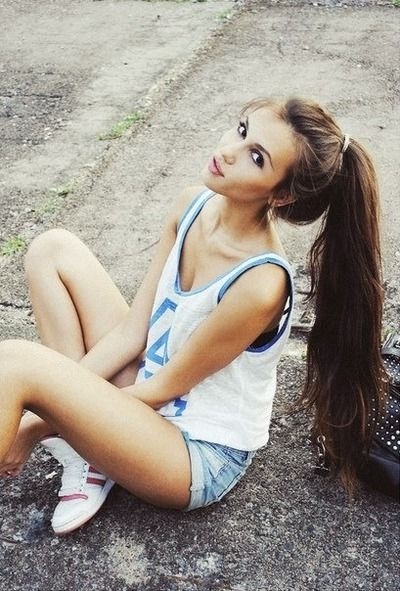 Step 4: Minimalist makeup
Similar to hairdressing, makeup for this style also needs the simplest to enhance the natural, healthy features of skin and face. In addition to brushing mascara, you need to avoid too heavy eye makeup, you should also choose the color of eyeshadow and lipstick very gently like light brown, pink, pink plum. Please minimize red, orange and dark colors.